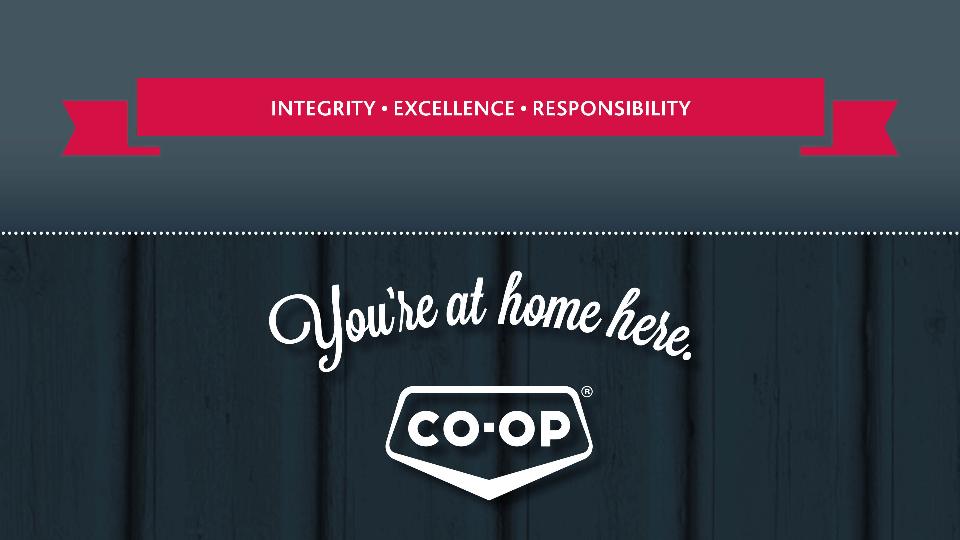 Vision and Mission
December 19, 2019
Vision & Mission Statement

"Vision" is a long-term view, describing how the organization aspires to be in the world in which it operates. Pembina Co-op's Vision Statement:
"Positively impacting our communities"
---
It is through this vision that Pembina Co-op aspires to do the following:

Promote engagement through a culture of teamwork, camaraderie and learning;
Be committed to developing meaningful careers for our employees;
Create a positive experience for our customers;
Be rooted in communities through local governance and strong financial performance;
Support community initiatives;
Respect diversity and continually strive towards inclusion;
Celebrate success.
---
The mission statement is a succinct description of the fundamental purpose of an organization, describing why it exists and what it does to achieve its vision. Pembina Co-op's mission is:

"To benefit our membership by growing business and community sustainably through cooperative principles"
---
Pembina Co-op values are the same as those from the Federated Co-operatives Limited (FCL):

Integrity. Excellence. Responsibility.
---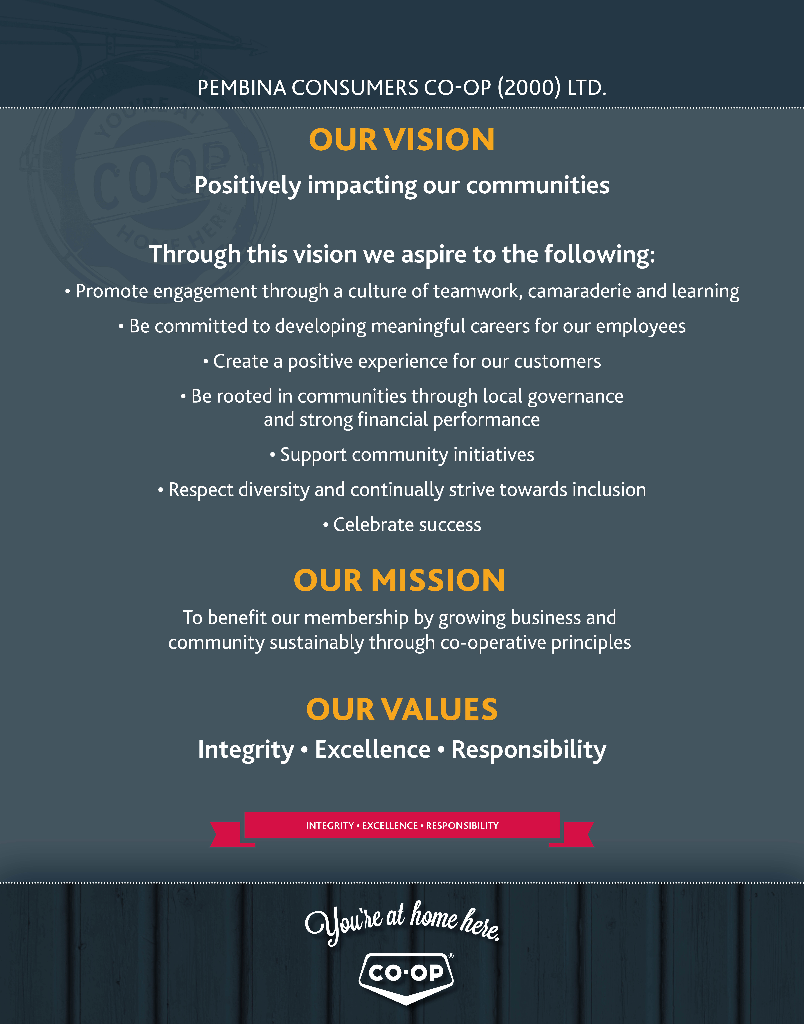 Discover more: