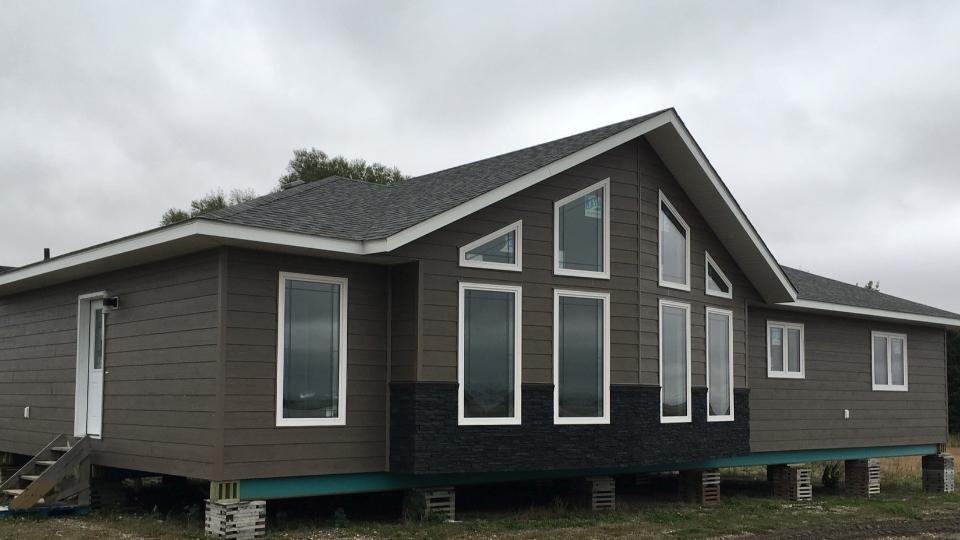 CO-OP READY TO MOVE HOMES
January 3, 2020
Ready-to-Move Homes

Looking to get a new house for your lot? We just might have the solution for you.
Our Ready-to-Move (RTM) Homes are built right within our own secured construction yard according to your specifications. Let us handle the construction work and we will deliver the home right to you! We have several base models from which to choose, and our team will walk you through the details, step by step, to get you the home of your dreams.
Want to get started?
A simple way is to browse the models below and select one that you might want as your base-model. Then just call (+1) 204-744-2421 or send an e-mail to rtmhomes@pembinacoop.ca to get things started.
You can also come and stop by our Pembina Co-op, St. Leon Home Centre & Food Store location and speak with any of our staff. From there, we can take care of everything: the planning, the construction, the move and installation, the furnishings & decor. Let us make you feel like you're at home, here.
WHY choose a RTM Home?
Want to know some of the advantages of buying an RTM Home versus building a house on-site?
IT'S SIMPLER — If you decide to buy an Pembina Co-op RTM Home, you will have one contact for every question or concern, eliminating the need to meet individually and continuously with the plumber, the electrician, the painter, the framer, the finishing carpenter, etc.
IT'S COST-EFFECTIVE — Because we build your RTM Home in a controlled environment, we do not experience job-site theft, material delivery delays or travel time costs. This helps keep the cost of your RTM Home and total project down.
IT SAVES YOU TIME — Building an RTM Home saves you time. Your foundation contractor can start the foundation while we build your home. Typically on-site builds can take anywhere from 9 to 12 months, not including planning time. With a well co-ordinated RTM Home build, you should be in your new home in as early as 7 months from your first meeting.
ITS' QUALITY IS ASSURED — We have knowledgeable staff that oversees the construction of our RTM Homes. By not having to travel from site to site, the project can be closely monitored to ensure the quality that goes into your RTM Home is what you would expect. We use local tradesmen that take pride in the quality of their work.


Discover more: