Local Pilot Mound resident WINS HIS SIDING FOR FREE!
Actions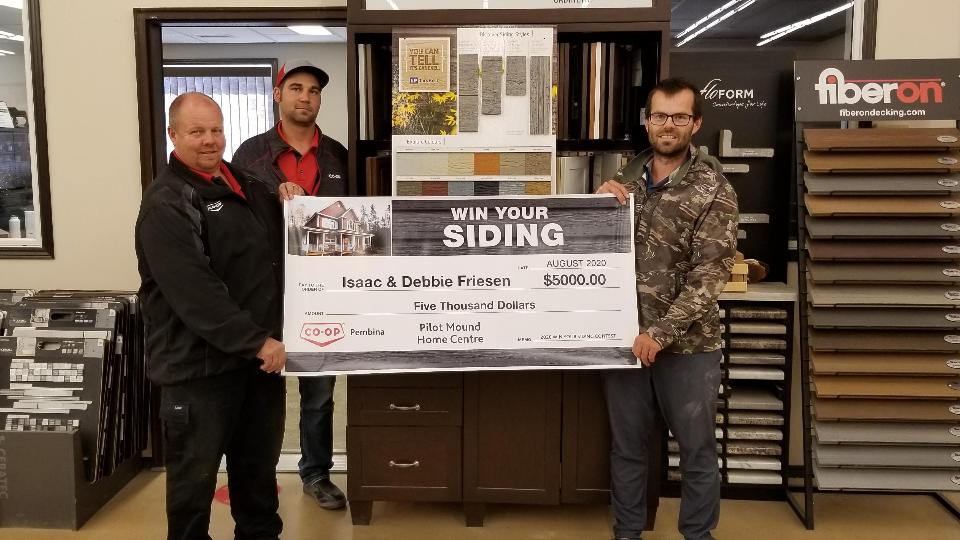 Local Pilot Mound resident WINS HIS SIDING FOR FREE!
October 20, 2020
When Isaac Friesen decided it was time to re-side his house and two-car garage, never did he imagine he would be doing it at no cost!
This summer 2020, while many in our local communities were busy with renovations, building decks and fences, landscaping yards and doing upgrades to homes, we were also enjoying more "staycations"! Pembina Co-op is grateful for our loyal customers who continued to shop local at our stores!
Isaac decided it was the perfect time to upgrade his home and two car garage with new siding! Of course he went to the local Pilot Mound Home Centre to see Anthony who was more than happy to assist Isaac with a quote and some of the color choices.
When Isaac decided on what he wanted, the order was placed and in no time his siding was ready for delivery! Anthony reminded Isaac about the big promotion of entering his purchase for the FCL contest for WIN YOUR SIDING!
FCL ran this program until the end of June and then the draw was done and WOW — Isaac was the lucky WINNER!
FCL runs summer programs where you can WIN YOUR DECK/FENCE, WIN YOUR SIDING, WIN YOUR ROOFING from May through to August, so the next time you are thinking about renovations, SHOP PEMBINA CO-OP!!
A pleasant surprise for Isaac, winning $5000 for purchasing his siding with Pembina Co-op Pilot Mound Home Centre!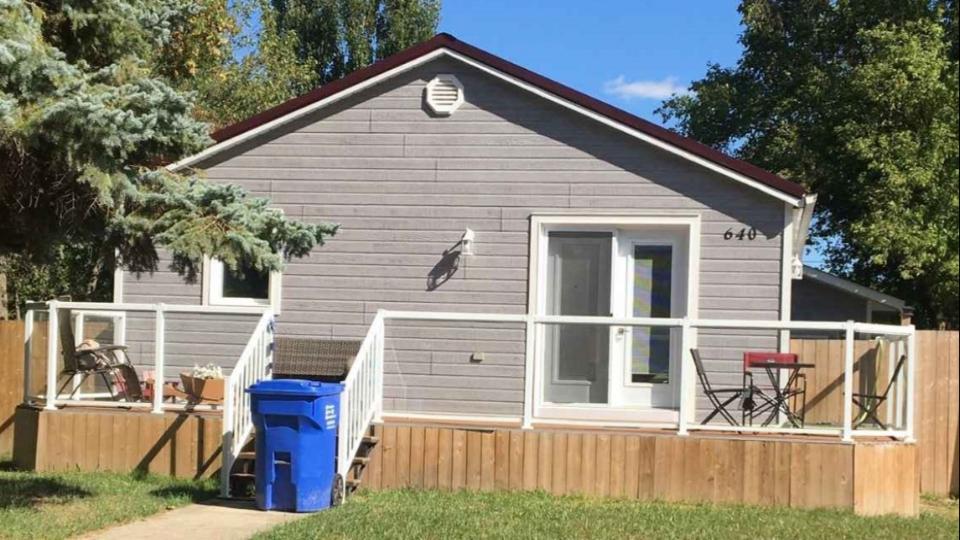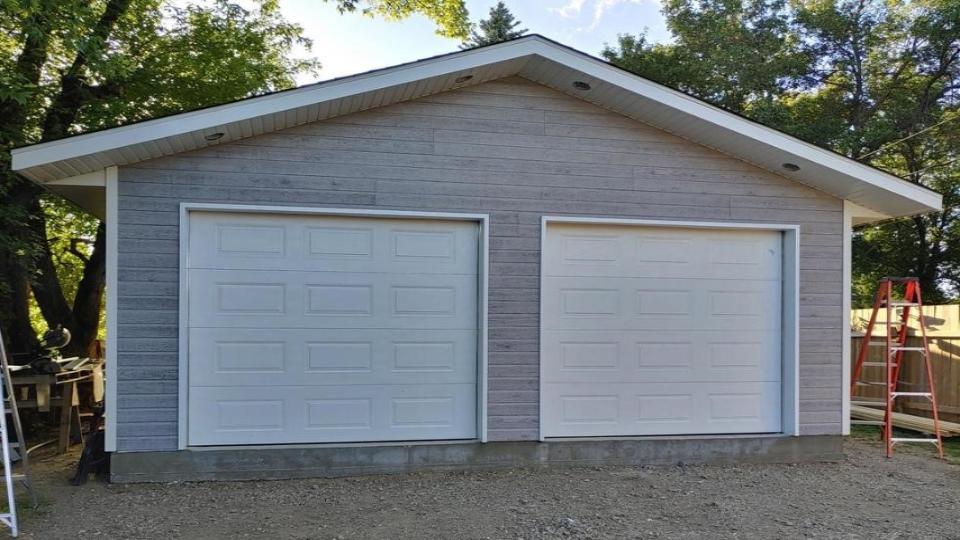 CONGRATULATIONS ISAAC!
Discover more: