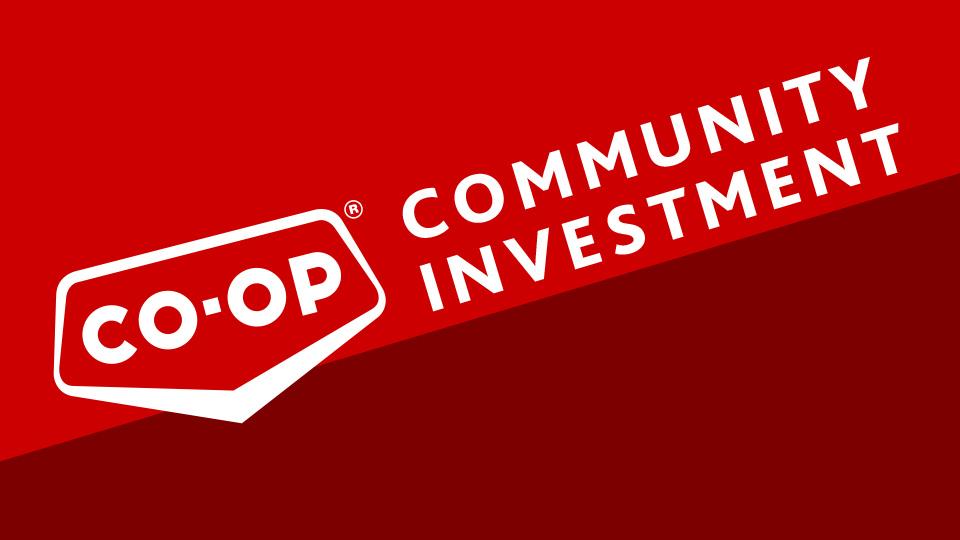 COMMUNITY INVESTMENT
May 27, 2021
Pembina Co-op will assume an active role in supporting community groups in their efforts to create a positive environment for our communities.
Community groups are eligible to apply for a Capital Project donation when they are planning the construction of a new facility or the renovation of an existing facility. This will include community owned projects such as:
sports facilities (arena, swimming pool, golf course)
public meeting places (recreation centres, friendship centres)
health facilities (hospitals, clinics)
service buildings (day care facilities).
Consideration will be given to a church if the building is used by multiple religious groups or a portion of the facility will be available for community use. In this case, the donation would be based on the portion of the facility that is open to the whole
community.

NOTE: Privately owned or Government facilities do not qualify for the Capital Project donation.
The particulars of the program are as follows:

All capital project donations will be approved by the Board.

All requests must be made by completing the Capital Project Donation Request and should contain:


Organization name, address, phone number and contact person's name and title.

Information on the organization including its mandate and objectives.

Description of the capital project and the estimated cost.

List of materials or services that may be purchased from Pembina Co-op for construction of the project.

Revenue Canada charitable registration number.

Proposed recognition for the Co-op.


Pembina Co-op will make a donation equal to 1% of the total capital cost of a project (up to a maximum donation of $10,000) that is located in a community where Pembina Co-op has facilities. For communities within the trading area that do not have a Co-op presence, the Board will decide on an appropriate percentage based on the member support from that community.

The donation will be paid once the building permit has been issued for the project.

The program is limited to new facilities within the community or a renovation project with over $100,000 in costs.

The only condition associated with the donation is that Pembina Co-op has a legitimate opportunity to supply materials for the construction of the facility.
We have partnered with Do Some Good to leverage the power of technology and build stronger and more connected communities.
---
---
At Pembina Co-op, we care about our families, friends and neighbors, as well as the communities where we live, work and play. Co-ops are built by and for the communities they serve.
Discover more: