Community Grains Projects - 2020
Actions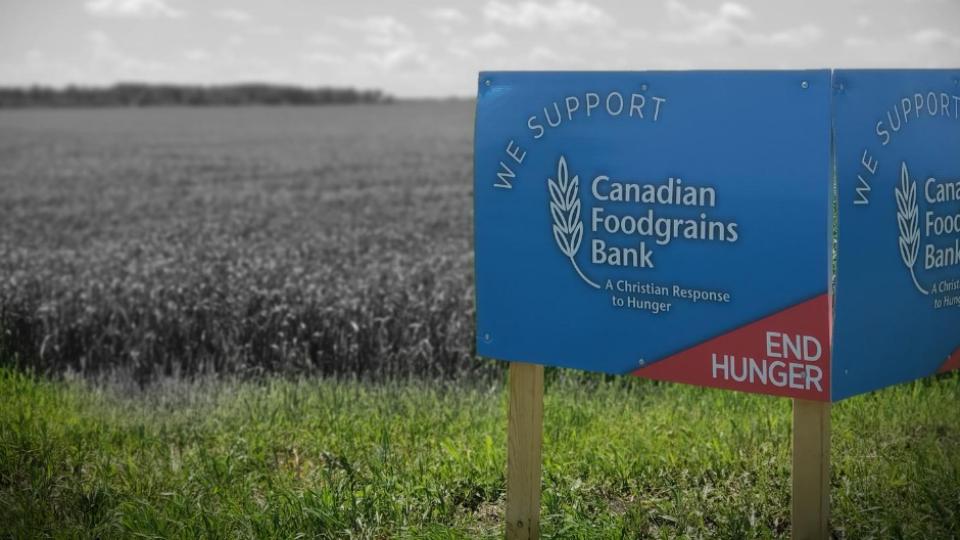 Community Grains Projects - 2020
August 27, 2020
At Pembina Co-op, we are proud to support our community organizations who volunteer to help others in need.
The Canadian Foodgrains Bank is supported through our Pembina Grains Projects in which for the crop year of 2020, we have four local projects contributing.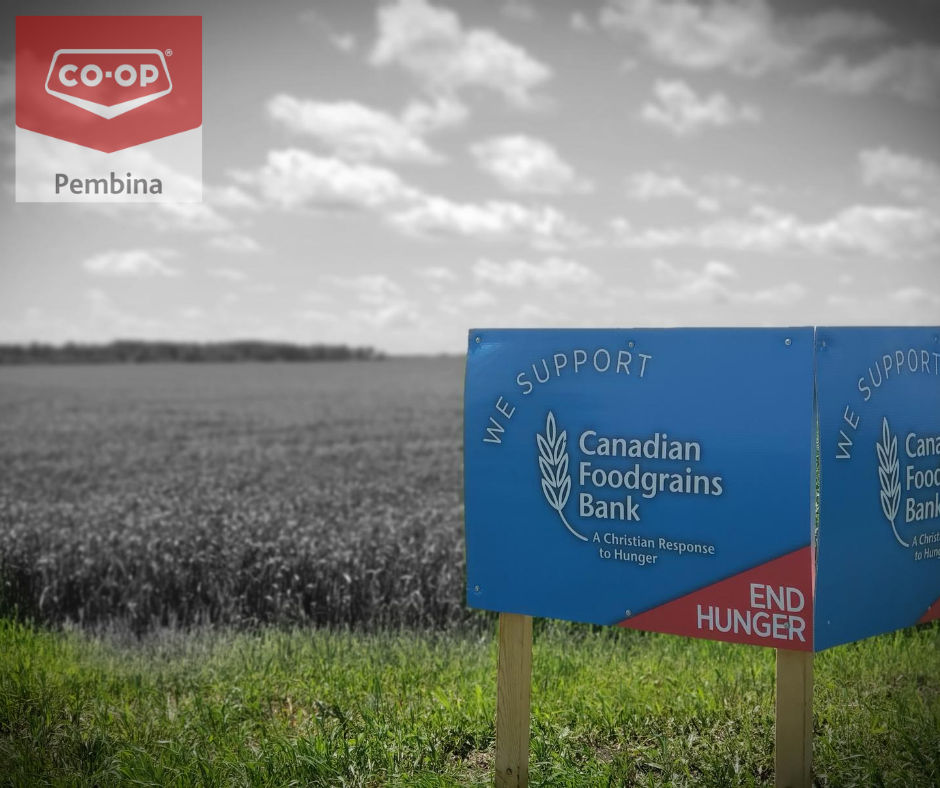 Each year, the Canadian Foodgrains Bank work to end hunger in about 40 countries around the world. All of their international projects fall into three categories:

Food Assistance: Food assistance projects help people who are hungry because of crisis situations like war, droughts, or floods.
Agriculture and livelihoods: Agriculture and livelihoods programs focus on helping people provide food for themselves and their families in the longer term. Canadian Foodgrains Bank work with farmers to increase their yields through sustainable agriculture practices, and help people generate more income from what they grow.
Nutrition: Canadian Foodgrains Bank nutrition projects reduce malnutrition in families through nutrition education, provision of clean water, and special feeding programs. They give priority to pregnant and nursing mothers and children under the age of five.
---
The four (4) local projects that Pembina Co-op has supported through a donation of $1000 per project this year are: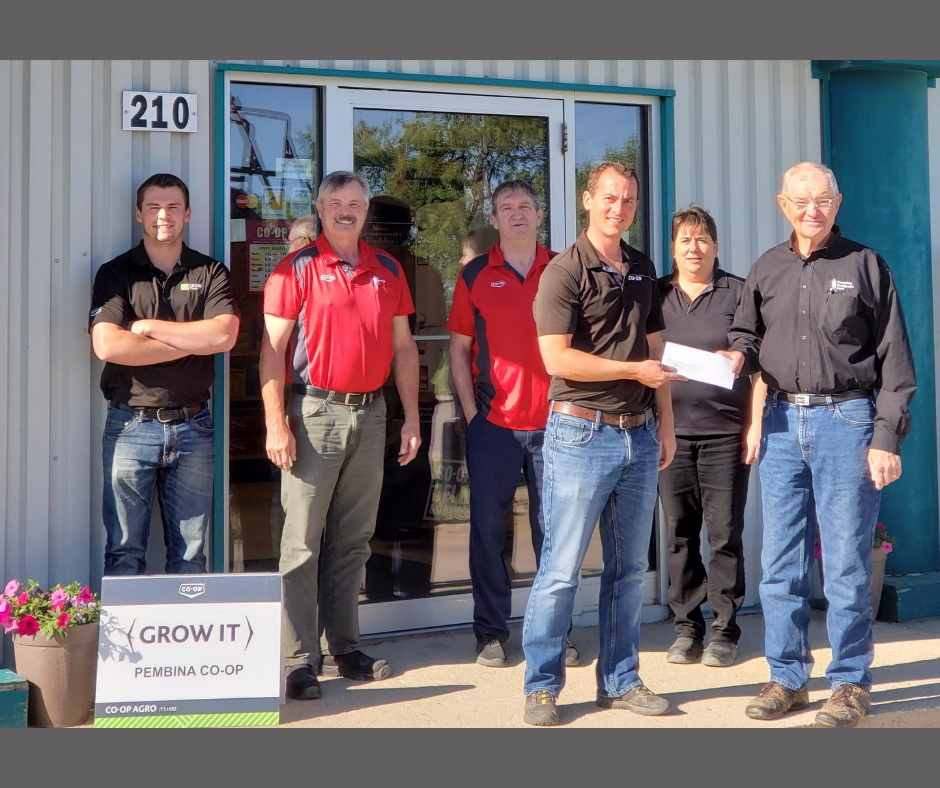 Pictured (L to R): Will Sikora, Terry Campbell, Don Joye, Mitch Bohrn, Vicky Schreiner, Ed Dyck
Boissevain-Morton-Whitewater Growing Project

This is a group project that has been producing crop proceeds for over 20 years to the Canadian Foodgrains Bank. The BMW Growing Project began in 1998, providing a canola crop donation valued at $34,900. From 1998 through to 2018, this group donated $1,293,748 through crops of Canola, Wheat, Peas, and Soybeans. They are very successful in receiving various donations from locals, which includes cash donations, volunteer time to operate equipment for seeding, fertilizing and harvesting! A huge thank you to Ed Dyck and the BMW board members for their commitment to helping others!
---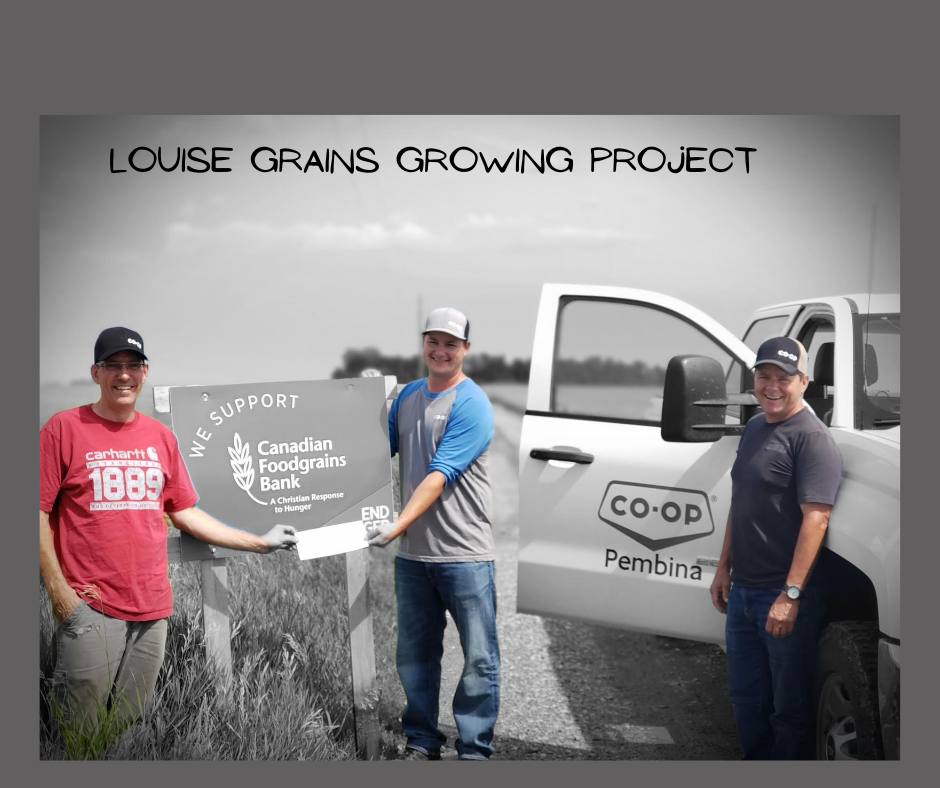 Pictured (L to R): Jeremy Hildebrand, Riley McLaren, Clarence Reimer
Louise Grains Project
This is a group of five (5) different farms who are contributing a total of 162 acres of Spring Wheat in the crop year 2020, through the hard work and volunteerism of Jeremy Hildebrand, Clarence & Dylan Reimer, Nathan Falk, Mark Sloane and Jim Unrau. A big thanks of appreciation to these 5 farming families and all the community supporters of this project!
---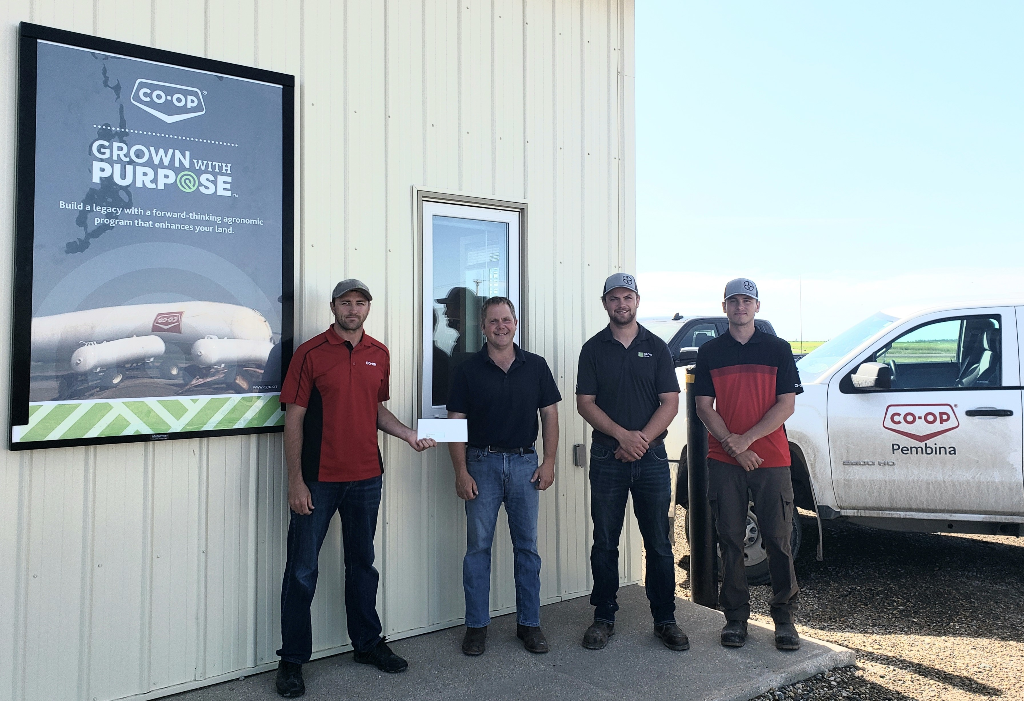 Pictured (L to R): Greg Young, Mark Fijala, Brad McLeod, Ted Lea
Pembina Food Grains Project
The Pembina Food Grains project was organized in 1999 with Brian Long spearheading the project. Fraser McIntosh took on the role of Treasurer and continues in that same role today, 21 years later! The project began on land donated by Henry Wiebe for one year and in 2005, the project moved to land donated by George and Eileen Klassen and continued to provide crops until 2012. In 2013 the project moved to land donated by Danny and Alice Wiebe and both Danny and George have continued to coordinate the project through donations, farmer volunteerism and managing the grain production. The Pembina Food Grains project over the past 21 years, through generous donations and support of the community has supplied crops valued at a total of 2 million dollars when accounting for the CIDA match on donation. A big thank you too ALL of those who are involved with this project!!
---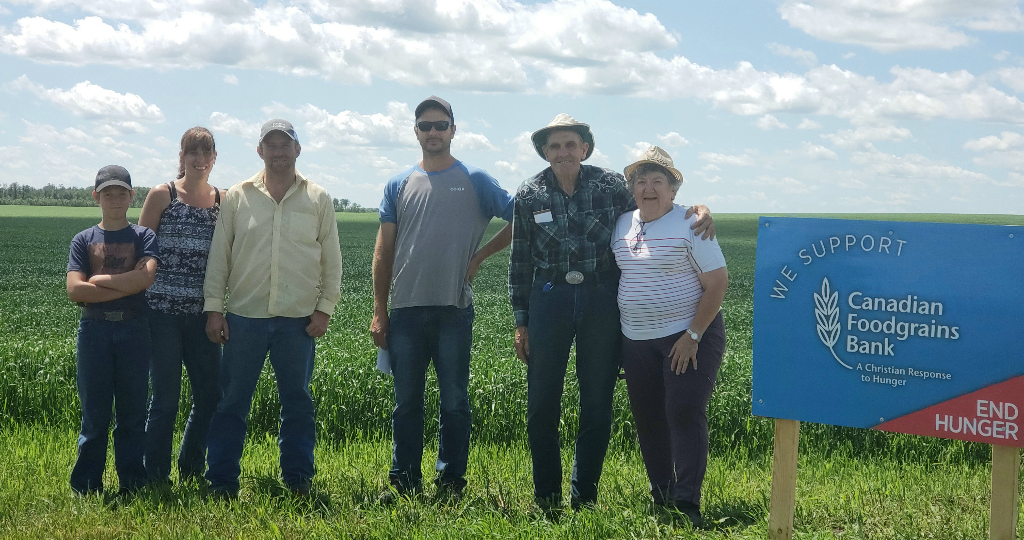 Pictured (L to R): Alvin DeRoo, Susanne DeRoo, Mike Deroo, Mark Hacault, Bill Acheson, Isabel Acheson
Will Do Growing Project
The Will Do Growing Project has just been established this year in 2020!! The project was set up by Bill and Isabel Acheson together with Mike and Susanne DeRoo to produce 50 acres of Oats. Both Bill and Mike take pride in donating their time and machinery in planting, harvesting and marketing the grain. A huge thank you to these families and all of the community members who have helped support this project in our local area, we hope this project, as with many of the others, continue for years to come!