CO-OP GRAIN HANDLING EQUIPMENT
Actions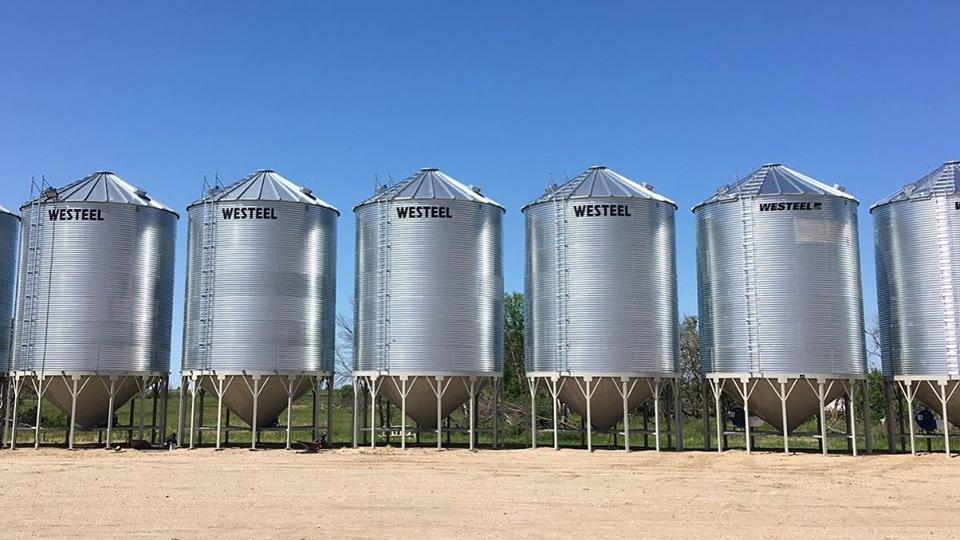 CO-OP GRAIN HANDLING EQUIPMENT
January 3, 2020
Grain Handling Equipment

Pembina Co-op can offer you many options regarding grain handling equipment such as bins, augers, etc. Customers purchasing products through Pembina Co-op not only get great returns on their purchases, they also get the piece of mind of knowing when they call or visit our many branches they will be greeted like family. As part of Pembina Co-op's ongoing commitment to our customers we strive to bring the best products, knowledge and customer service possible. So when thinking about you next farm purchase take a minute and think about all the benefits of working with your local Co-op!
---
To learn more of what Pembina Co-op can offer you, contact us:

Talk to an expert about your grain storage needs!

---
✅MERIDIAN GRAIN MAX SERIES (Smooth Wall)
Grain Max hopper bins offer top quality grain and seed storage at prices comparable to corrugated hopper combos. Without bolts and ribs, the Grain Max seamless interior allows for safe and easy unloading, while ensuring no seed or contaminates are trapped on the walls or joints.

Completely self cleaning with no obstructions, Grain Max hopper bins are the safest and most efficient grain bins available. You and your family will appreciate the quality and safety of Grain Max, and the time and energy saved handling grain in a smooth-wall bin.

Grain Max hopper bins feature all the standards you expect from a Meridian Built product–industry leading design advancements, material selection, premium powder coat finish and the best in warranty and customer service.
✅WESTEEL CENTURION® W Flat Bottom
Designed for the needs of smaller commercial operations and large farms, the Centurion W line is the latest addition to Westeel's proven Centurion line of commercial storage bins. Centurion W represents the latest in stiffened bin technology and has been designed specifically for the
needs of smaller commercial operations and large farms. It uses Westeel's Variable Section Stiffener (VSS ) to create the strongest bin possible with the most efficient use of steel.

Common sizes available from Pembina Co-op include those from 275 t (~10150 bu) to 900 t (~32,980 bu). Enquire about larger diameter bins, too.
Available accessories: Roof vents ; Safety cages ; Sealform foundation system ; Easyflow™ U-T rough or tube unload system ; Roof inspection hatch reinforcing kit ; Catwalks ; Platforms ; Full floor aeration ; Easycheck™ temperature and moisture cables ; Wall ladders ; Spiral stairs ; Circ-Air™ aeration system ; Hopper cones ; Century door for auger.
✅WESTEEL WIDE-CORR®

Engineered for exceptional clean-out, superior strength and unbeatable versatility. Westeel's premium quality storage solution, Wide-Corr, brings high
capacity storage to today's growers. Wide-Corr is engineered for superior strength and utilizes heavy gauge, ultra-flat corrugated steel, which eliminates the need for internal or external stiffeners. The result is an extremely strong, expandable bin that provides the ultimate in bin clean-out.

Available sizes: from 2,390 to 56,730 bushels
Available accessories: Roof vents ; Wall ladders ; Platforms ; Full floor aeration ; Easycheck™ temperature and moisture cables ; Roof rings (27' to 48') ; Catwalks ; Pass‑through rails ; Spiral stairs ; Circ‑Air aeration system ; Foundation shim tape ; Auger hood ; Inside ladder ; Safety cages ; Sealform foundation system ; Easyflow™ U-T rough or tube unload system ; Hopper cones ; Roof inspection hatch reinforcing kit ; Century door for auger ; Wind rings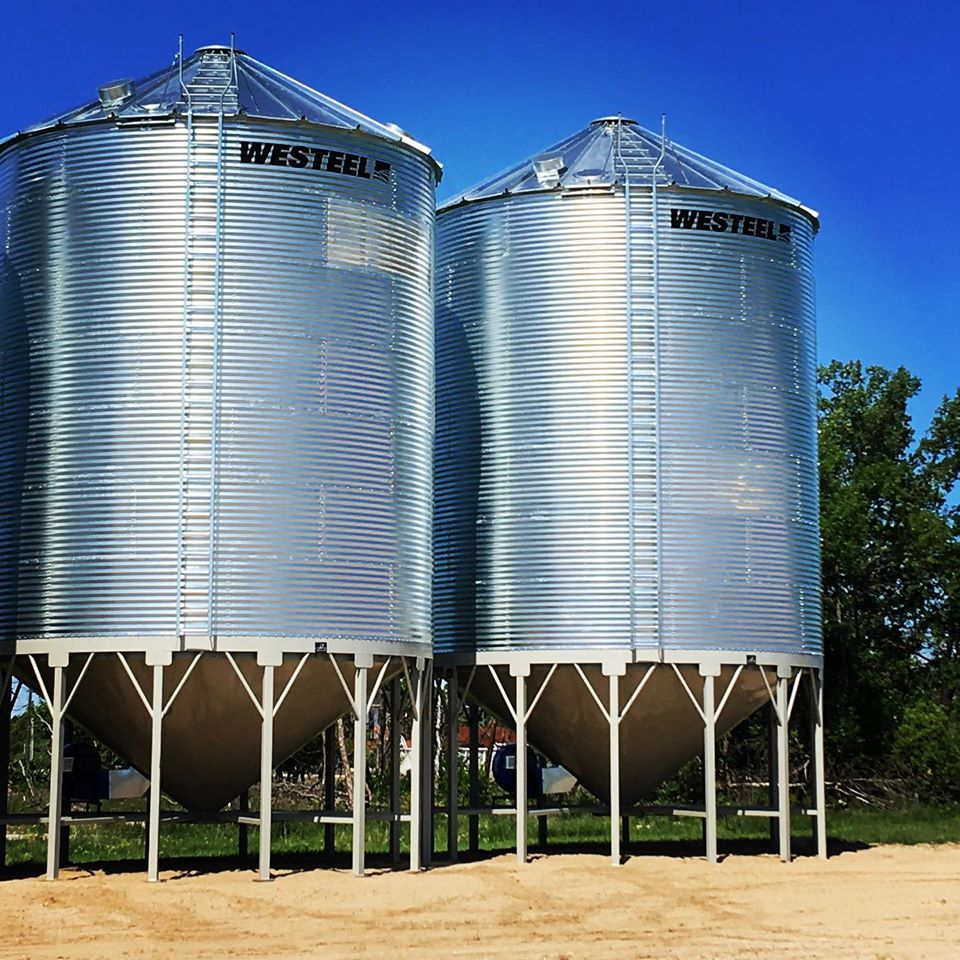 Discover more: