Arena gets a makeover in Miami, Manitoba
Actions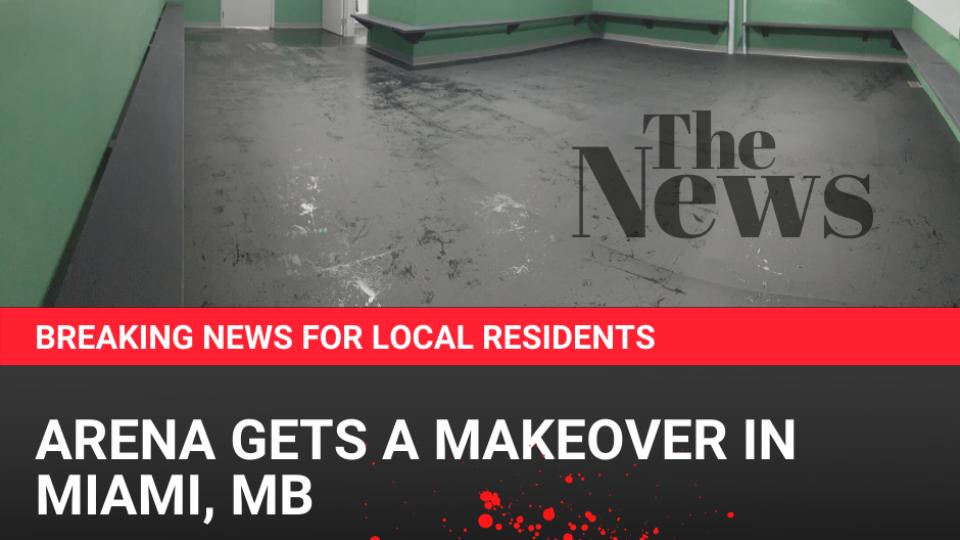 Arena gets a makeover in Miami, Manitoba
February 4, 2021
When Brian Weir learned of the Communities in Full Colour program offered through various locations in Pembina Co-op, he knew that he wanted in on a donation of free paint for the local arena!
The Miami arena was originally built in 1952 with a building footprint of 104 feet x 204 feet! The last renovation that occurred at the arena dates back to 15 years ago where the interior of the waiting room and upper viewing area were upgraded to meet the MB Fire Code regulations! Excited spectators had no complaints about the finished walls way back then!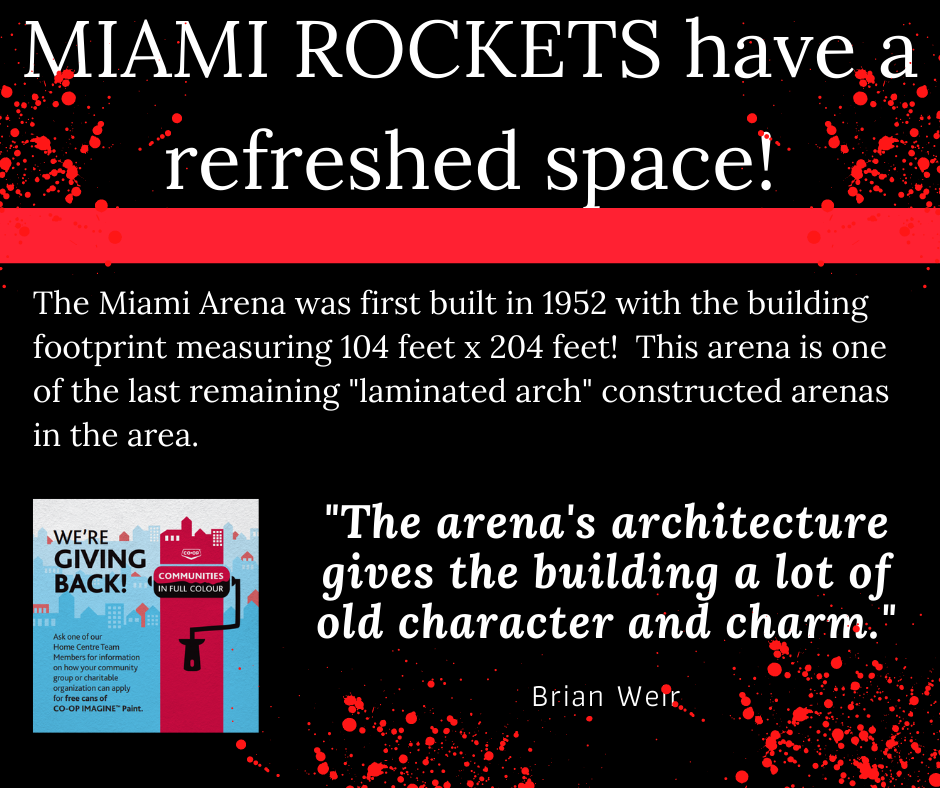 Brian Weir is quite proud of this arena, indicating it is the "hub" of their community, bringing in visitors from all over. Miami, Manitoba happens to be the geographical centre of the Pembina Valley hockey region, so this arena typically plays host to various Regional AAA hockey teams' practices, coaches clinics and specialized development camps. And of course, good ol' hockey tournaments and the Provincials! The arena over the course of the year typically sees around 600 — 700 participants and spectators and is booked from November through to mid March. These all provide a great boost to support the local economy.
"We take a lot of pride in hosting these grassroot development programs." states Weir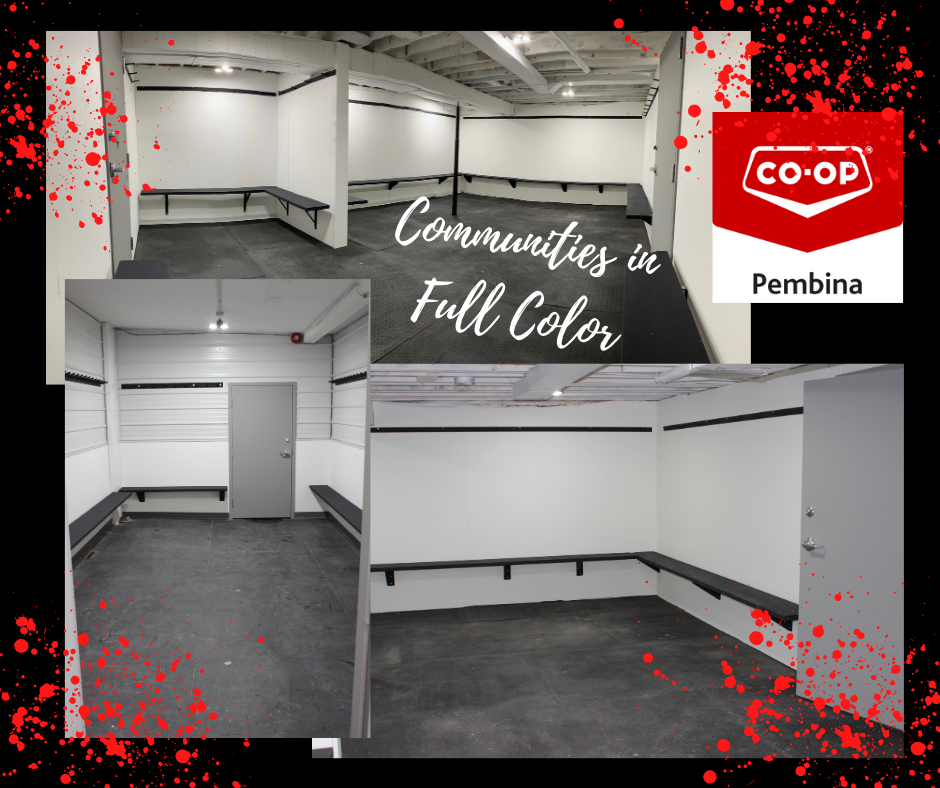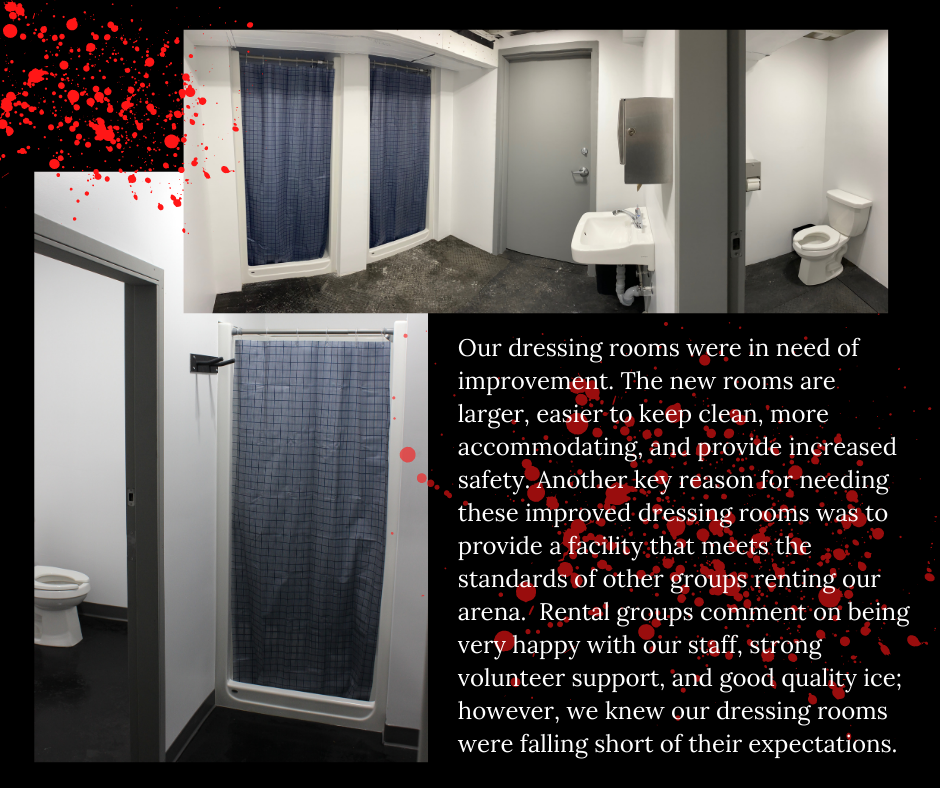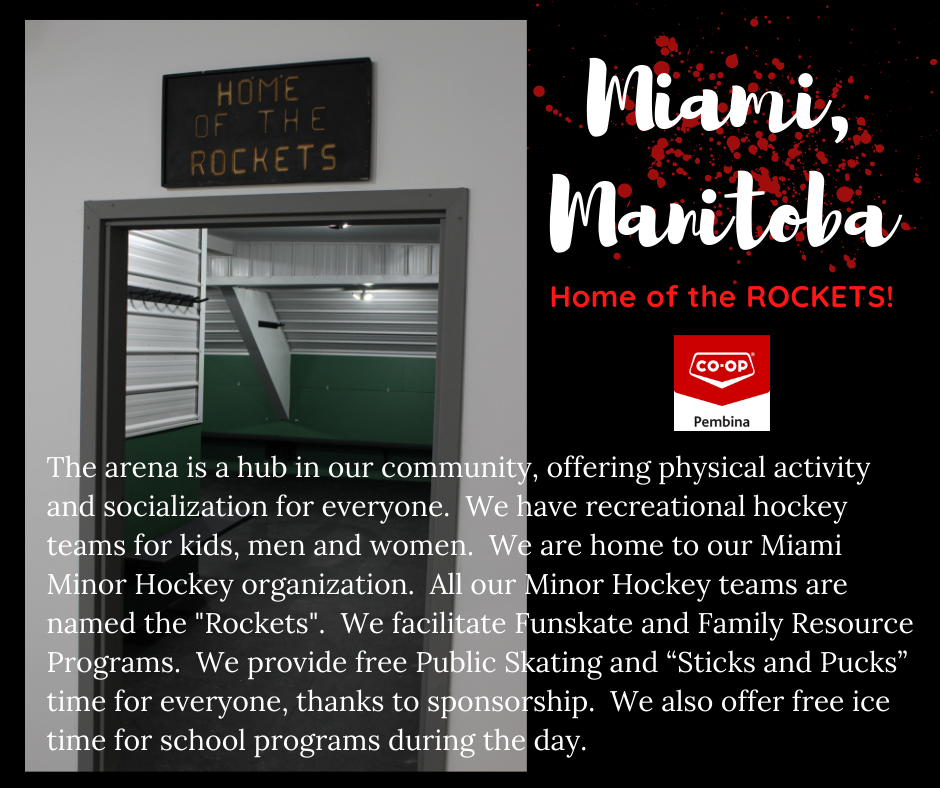 The annual "Hockey Day" is also a favorite event for the community, as games are scheduled for every team in town on the same day as a showcase and celebration of hockey in the community. Everyone participates including the youngest minor hockey team, the female recreation team, and the old senior alumni team!!
RENOVATIONS ...
Weir stated, "Our dressing rooms were in desperate need of improvement. We needed to improve the dressing rooms in order to provide a facility that meets the standards of other groups renting our arena. Rental groups comment on being very happy with the staff, the strong volunteer community support, and the good quality ice; however, it was known that our dressing rooms were falling short of their expectations.
The new rooms are larger, easier to keep clean, more accommodating, and provide for increased safety.
Our renovation was a layout change in both our basement and upper level, that allowed us to increase dressing room sizes. New washrooms were added to the dressing rooms as well. During the renovation, we were also able to address and repair some major structural issues. New cabinets and countertops were installed in our kitchen serving area. LED lights were installed in our dressing rooms and on our ice surface."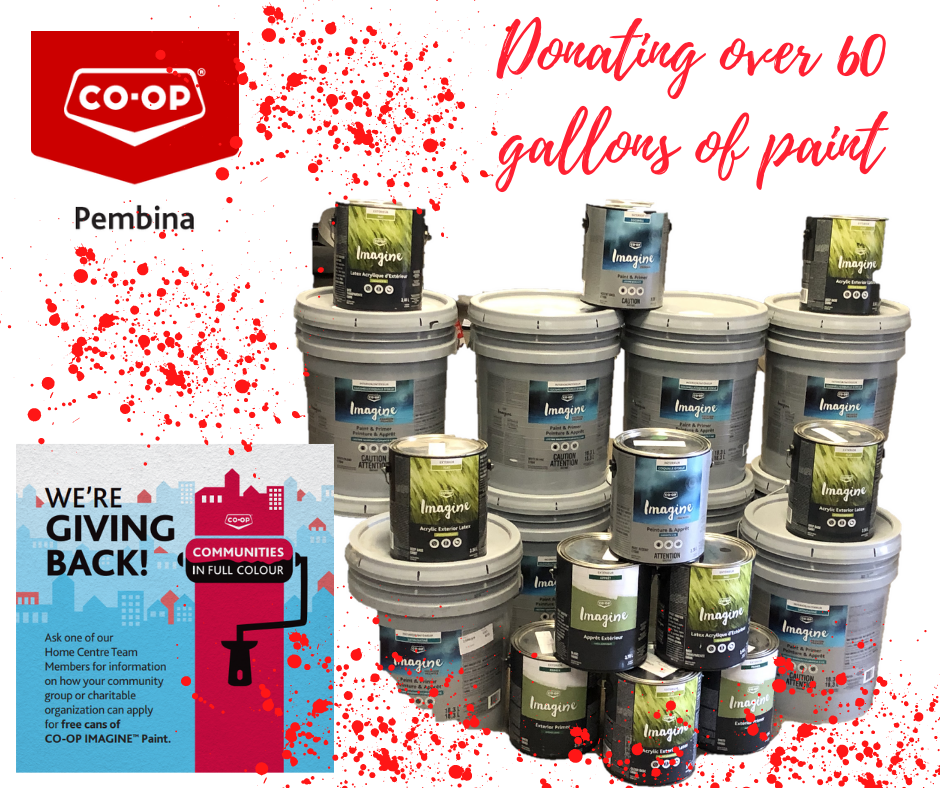 Pilot Mound Home Centre Manager, Stu Schellenberg worked with the Miami Arena Committee and Pembina Co-op was able to donate over 60 gallons of paint towards this recreational project!
"We love having the opportunity to give back to our communities in a meaningful way, supporting local organizations and helping make a difference for our future generations!" — Marketing and Community Relations
Discover more: