The Benefits of a Co-op Career
Actions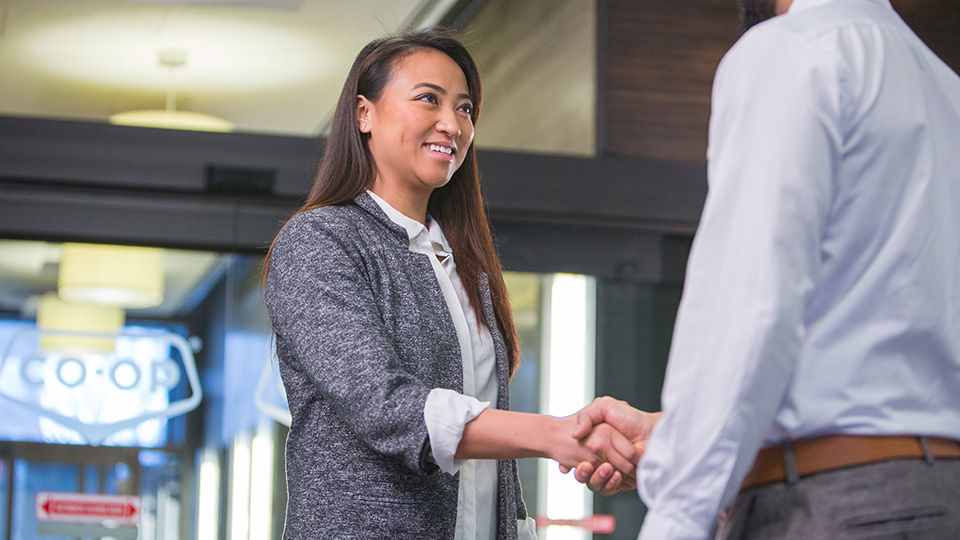 The Benefits of a Co-op Career
July 31, 2019
Co-op values all employees and offers a compensation package incorporating a competitive salary, comprehensive benefits and recognition programs for service. We offer both full-time and part-time positions that can take advantage of:
Flexible hours schedules to accommodate personal needs
Competitive wages and salaries
Time-off benefits, including paid vacation and sick days
Comprehensive benefits package including dental plan, extended health care, group life insurance and long-term disability insurance
Pension plan with matching employer contribution
Recognition Programs (long service)
Education assistance and scholarship programs
Employee and Family Assistance Program
Positive and Supportive Work Environment
We are invested in our team members as they are a key part of our business, serving the needs of Co-op members and customers.
---
Benefits of Becoming a Pembina Co-op Employee?
All of the above ... PLUS!
Our organization and employees have created an environment that reflects a sense of pride and ownership in their work and the company, and demonstrates mutual respect and care for their peers and the community. Pembina Co-op provides a safe, healthy work environment, competitive wages and benefits, and the opportunity to learn, grow and prosper with us.
We have an Employee Recognition Program that rewards employees that go "Above and Beyond" the call of duty. Nominations for these rewards can be submitted by customers, members, co-workers and management. We believe these employees make the Pembina Co-op a better place to work at and deal with! Pembina Co-op understands that our people are the reason for our success and growth and when one succeeds, we all succeed.
Some of the many employee benefits currently available at the Pembina Co-op include:
Staff Discount Program
Employees are eligible for a rebate of 5% of their purchases up to $5,000 per year.

Employee Referral Program
We pay our employees to refer their friends, family, or acquaintances to work with us! Upon the successful hire of the referral, the employee making the referral is eligible for a $50 reward. After the referred employee successfully completes their probationary period, they are eligible for an additional $100 reward. Great incentive for employees that want to share a great place to work!