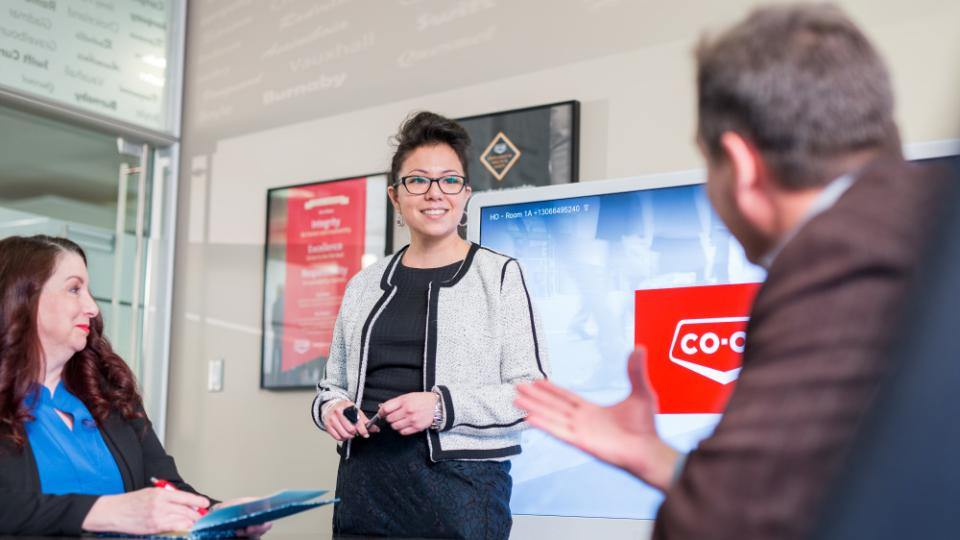 MEMBERSHIP INQUIRIES
December 19, 2019
Have a question about your membership?
Need to change your address?
Need a form such as a Name Change/Transfer, Moved Outside Trading Area, Estate, Age 65 or other?


Contact Pembina Co-op Member Services:
We thank you for including your full name, Co-op member number and postal code in your correspondence to assure your identity.
In Person
If you prefer to make your inquiry in person, come on over to our Administrative Office at 61 Main Street in Saint-Léon, Manitoba! We would love to see you!
By Phone
Call us anytime during business hours, Monday to Friday, 8 a.m. to 4:30 p.m. at (+1) 204-744-4087
By Email
You can send an e-mail message to memberservices@pembinacoop.ca and we will get back to you as soon as we can. Please remember to include your full name, membership number and postal code for verification of identity.
By Post Mail
Need to reach us by post-mail? Send your query to:
MEMBER SERVICES
PEMBINA CONSUMERS CO-OP
BOX 5007
SAINT-LEON, MB
R0G 2E0
Discover more: