Notre Dame de Lourdes gets a NEW DAYCARE!
Actions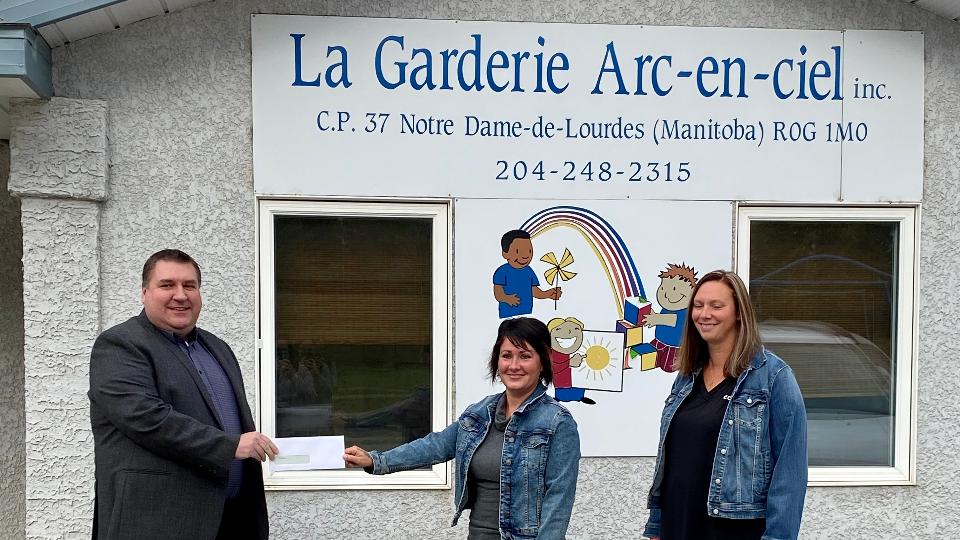 Notre Dame de Lourdes gets a NEW DAYCARE!
October 21, 2020
Pembina Co-op donates $10,000 to Notre Dame de Lourdes NEW DAYCARE!
On July 16, 2020 staff reporter Patti Hacault of The Times (local paper for Municipalities of Victoria, Norfolk Treherne, Lorne and Grey) covered a story on the construction of the New Daycare in Notre Dame de Lourdes.
The community of Notre Dame de Lourdes has outgrown their Daycare which has been home to many young children for the past 24 years. La Garderie Arc-en-ciel Inc. originally opened in April of 1996. "We have outgrown our Daycare; we have 124 children presently sharing our 65 spaces. It is time to evolve with the booming community so we can meet the needs of our families. Our new centre will accommodate 126 children, which will allow us to take in casual, part-time and full-time children. We will be adding staff and hopefully have a hot lunch program running every day" emphasized Joëlle Desrochers, Director, La Garderie Arc-en-ciel Inc.
(For the full story, go to http://www.trehernetimes.ca/ and subscribe for the online edition ... Volume 126, No. 42 July 16, 2020)
On September 18, 2020, Pembina Co-op General Manager Curtis Lehouillier presented Daycare Director Joëlle Desrochers with a donation cheque in the amount of $10,000 stating,
"On behalf of Pembina Co-op, we understand the vital role the child care centres play in our communities and we are extremely happy to be able to make this donation towards the completion of the new facility."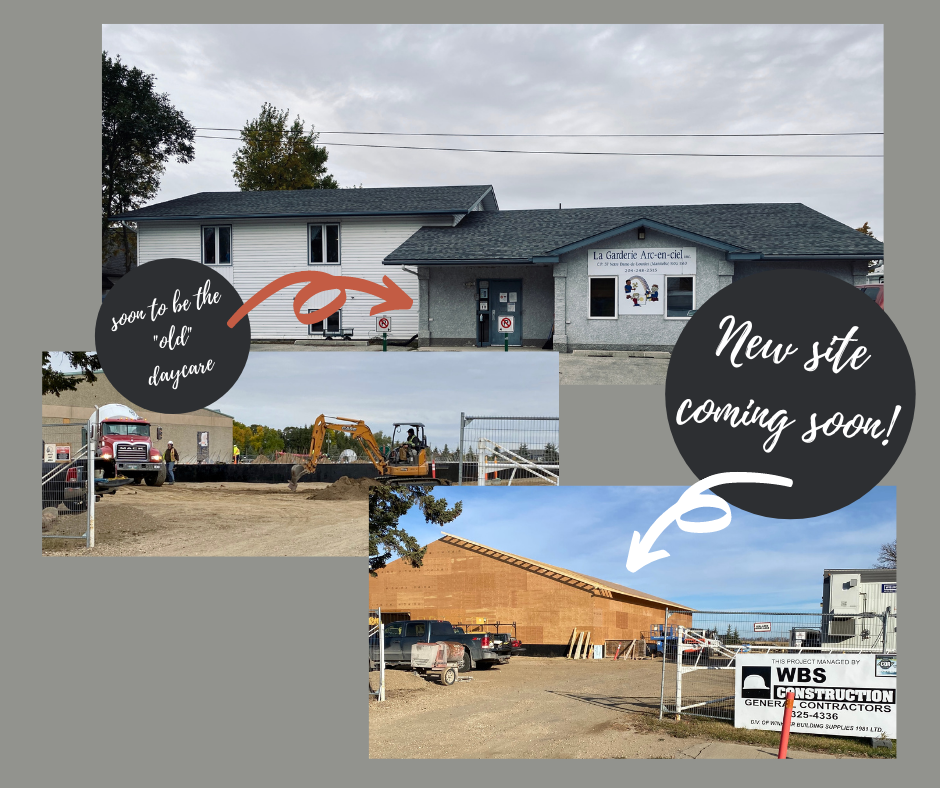 Discover more: