MINTO NURSERY SCHOOL GETS A NEW BUILDING!
Actions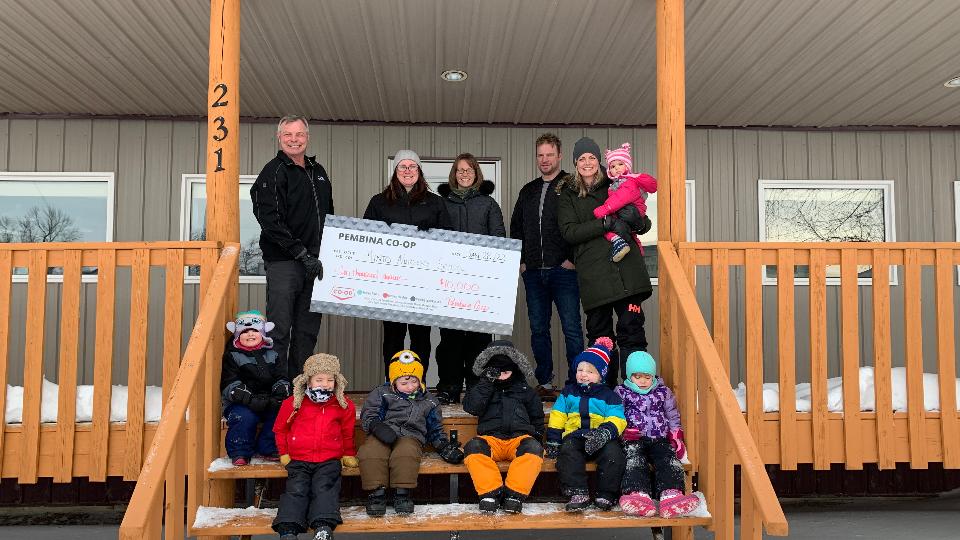 MINTO NURSERY SCHOOL GETS A NEW BUILDING!
February 7, 2022
Pembina Co-op donates $10,000 to Minto Nursery School!
From Minto Nursery School Director Lauree Latimer:

Mini Mustang Corral was started in 2001 by a group of parents who were living in the town of Minto and were looking for childcare options. They were able to find a house in town and convert it into a daycare. However, it was quite small and the plan was always to move into a bigger building.
In 2020 the group was able to purchase the old restaurant building and soon began the process of moving the centre to a bigger building.
Mini Mustang Corral is a small child care centre located in Minto, MB whose goal is to provide quality care for the families needing care in Minto and surrounding communities. They are proud that they are able to offer a family type multi-age group setting. The child care centre offers full time, part time and casual spots which allows them to serve over 30 families. Currently they have 16 spots at the current building and will see that increase to 20 spots when they move.
Imagine scheduling for 30 families with 16 available spots for childcare!! WOW
The new building will bring much more space, a larger infant area, staff room, office space and bathrooms, plus a kitchen that is separate from the play area.
"The group has been saving, planning and fundraising for so long it is amazing to be at the point in which we can begin the reno. Pembina Co-op's donation will help us provide a building that will allow us to offer a higher quality of care to more kids to better meets our communities needs."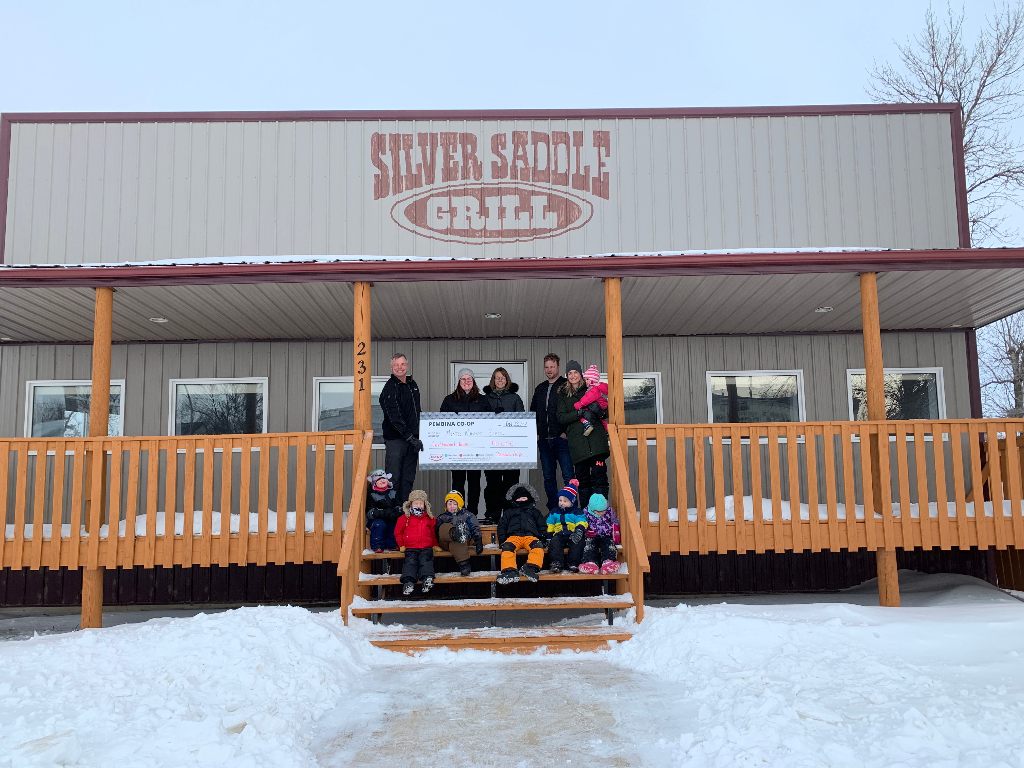 From Pembina Co-op Community Relations Spokesperson, Becky Switzer:
Pembina Co-op takes pride in being able to give back to the communities that we live, work and play in. Minto is one of our communities that is highly populated with Farm members both from our Agro and Petroleum Divisions. The daycare recognizes the long hours our farming community puts in and have developed a schedule to provide care for the children that enables families to work. This speaks to the strength of the community and Pembina Co-op is committed to being a meaningful contributor for the betterment of our communities. The donation amount was determined based on the full scope and cost of the project, as well as community access to other financial assistance.
"This project truly speaks to what Pembina Co-op stands for, which is community. Our Vision is to "Positively impact our communities" and we feel this project does just that. The centre provides essential services to the families that make Minto a community!