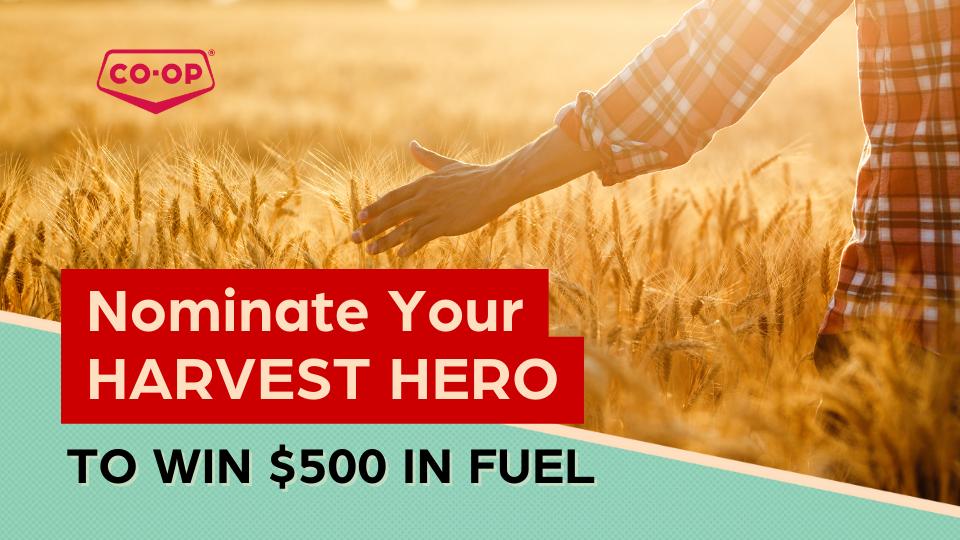 Harvest Heroes
August 9, 2023
Let's Celebrate Our Harvest Heroes!
The bountiful season of harvest is upon us, and it's time to recognize the unsung champions of our fields and farms. Together with our Co-ops of Westman group we are giving away $500 of fuel to one lucky farmer in the Pembina Co-op trading area.
Do you know a farmer, a grower, or someone who dedicates their time and effort to ensure that our harvests are bountiful and our plates are full? Now is your chance to honor their commitment by nominating them for the "Harvest Heroes" contest. It's the perfect opportunity to give them the recognition they truly deserve.
Nominating your "Harvest Hero" is simple and easy. Just click the link at the bottom of this article to access the nomination form and tell us why your Harvest Hero should win our $500 worth of fuel.
The "Harvest Heroes" contest is a heartfelt opportunity to give back to those who give so much to us. Take a moment to nominate your local champion and stand a chance to win $500 in fuel as a token of appreciation. Let's come together to honor the hard work of the individuals who make our harvests possible. Click below to enter and celebrate our "Harvest Heroes" today!
Please read and understand all contest rules before entering on coopsofwestman.ca