Congratulations to our 2022 Scholarship Recipients!
Actions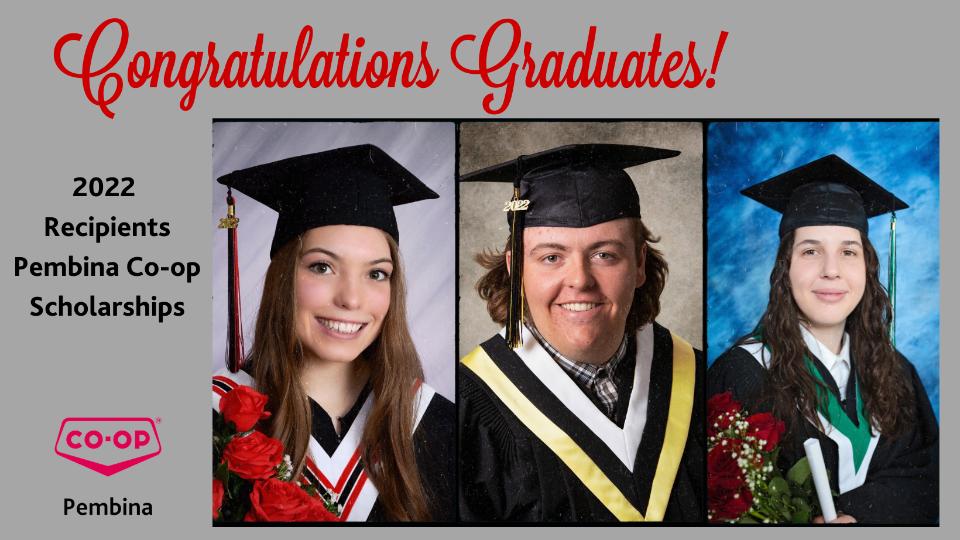 Congratulations to our 2022 Scholarship Recipients!
June 27, 2022
Pembina Co-op celebrates all of our graduates in each of our 15 communities!
Pembina Co-op is proud to support and encourage the training and development of our youth, our future workforce and community members.
This year, our Board of Directors reviewed over 15 nominations for our scholarship program and the following three (3) outstanding graduates are the recipients, each will receive $1000 to go towards their post-secondary education!
JASPER DEVLOO — Prairie Mountain High School (Somerset, MB)
Jasper has been actively involved in her community and school activities, helping coach minor hockey in Swan Lake, MB, volunteering at the local daycare and playing several sports herself both in the community and at the AAA level. Jasper served as Vice-President on the 2022 grad committee and also assisted with the yearbook committee.
As a leader, Jasper is described as having character and work ethic that is exemplary, serving as an excellent role model to her peers and always demonstrating kindness. Jasper's leadership is demonstrated through encouragement, positive interactions and compassion.
Jasper's academic standing has remained strong and she has earned Honor Roll each year of her high school education.
Congratulations Jasper, and best wishes to you as you step into your new journey!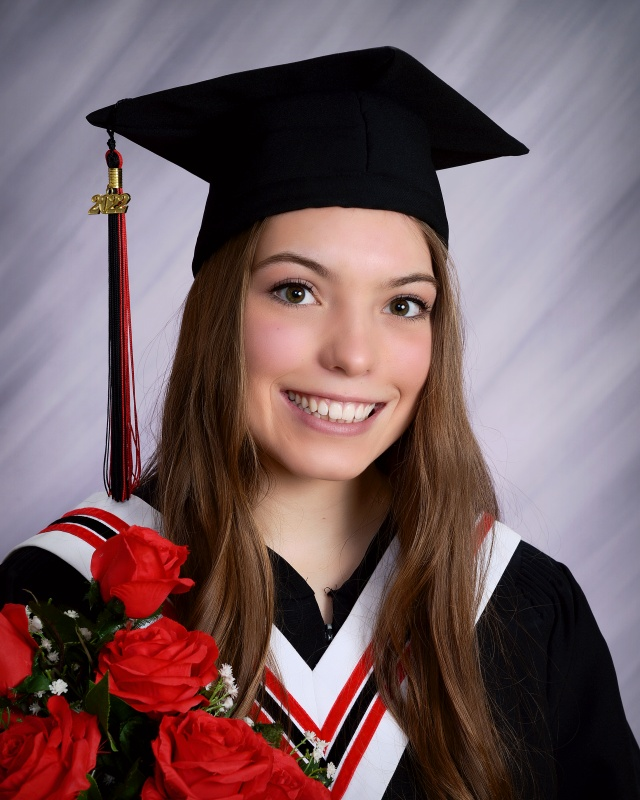 CARTER MORIN — Pilot Mound Collegiate Institute (Pilot Mound, MB)
Carter has been an active member in his community and has given his time and talents to volunteering in the school canteen, the local skating rink kitchen and at various sporting events as a time keeper. Carter also volunteers for the large fundraising garage sale that is held in Crystal City every two (2) years.He has volunteered with local Figure Skating Ice Shows and acts as a referee for the Squirts Hockey games. Carter was also a member of the 4H club for two (2) years.
Carter enjoys fishing, hunting and spending time with friends and family.
Congratulations Carter, and best wishes to you on your next adventure!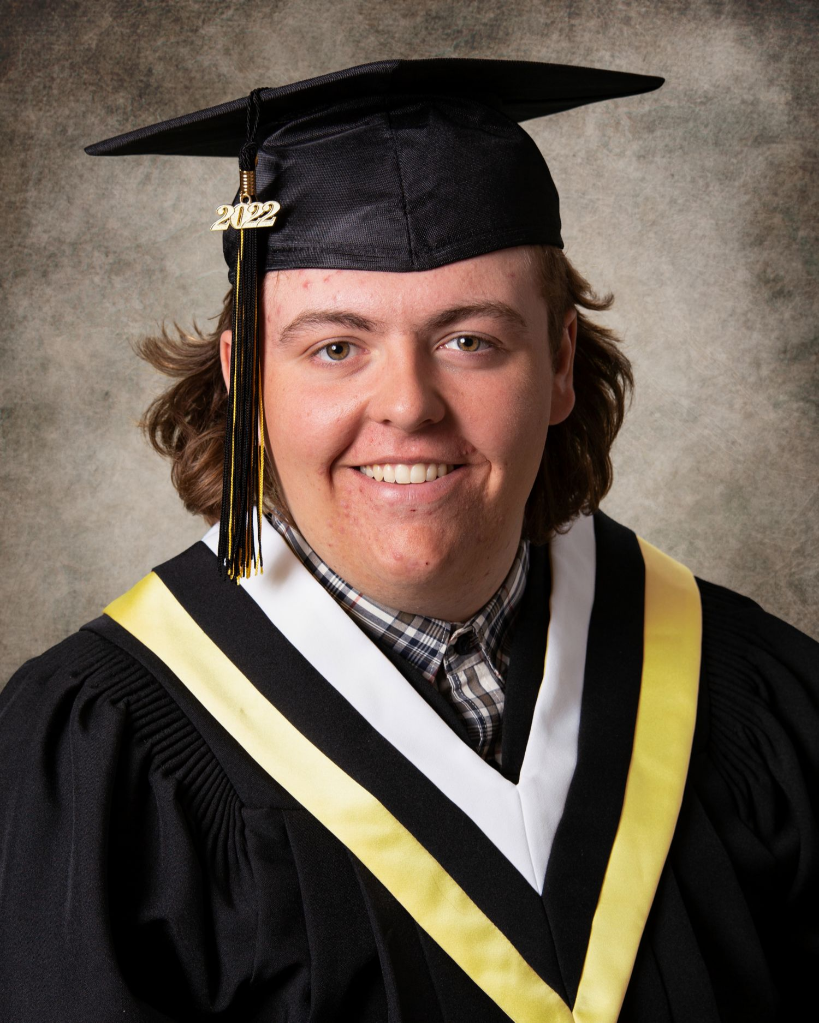 LINDSAY WYTINCK — Glenboro High School (Glenboro, MB)
Lindsay has been actively involved in her community through various volunteer opportunities, including helping out at the local agricultural society, coaching junior curling, score keeping at various sporting events and lending a hand for the annual community fun fair! The volunteer work Lindsay offers her school and community is done in addition to helping her family on the farm and working part-time in town.
As a school community, Lindsay has served as Co-President for the 2022 student council, as well as social media coordinator within the school. Lindsay was also part of the decoration committee for this year's graduation ceremony.
As a leader, Lindsay is described as a very polite person, a dedicated student and a conscientious community member. Academically, Lindsay has consistently been on the Honor Roll throughout her high school years and maintains above average standing.
Congratulations Lindsay on all of your hard work and best wishes to you in your future studies!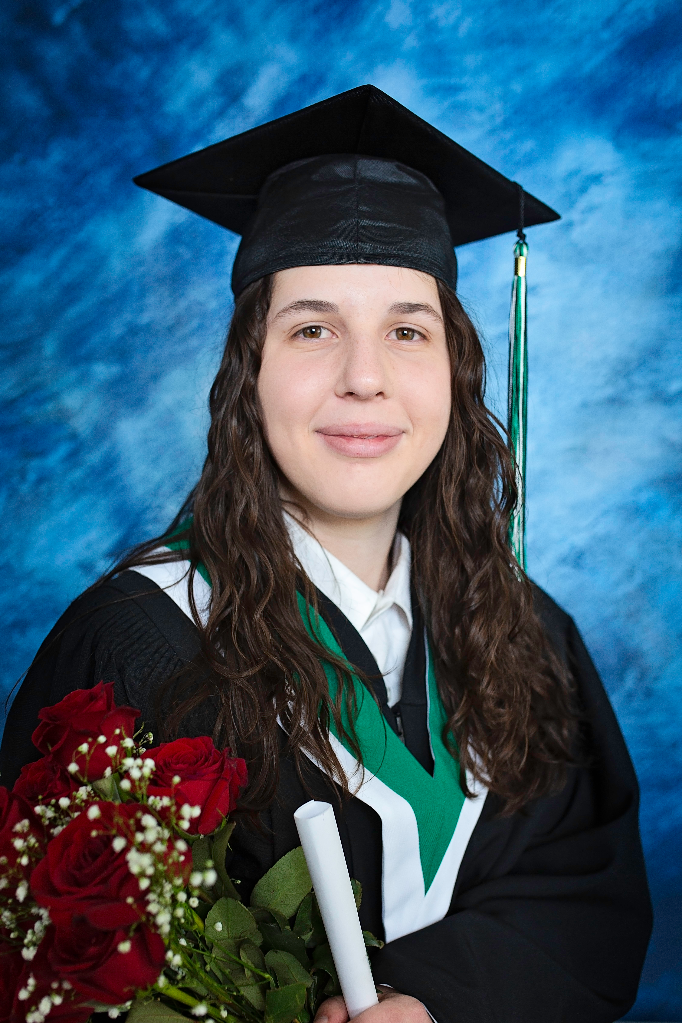 ---
---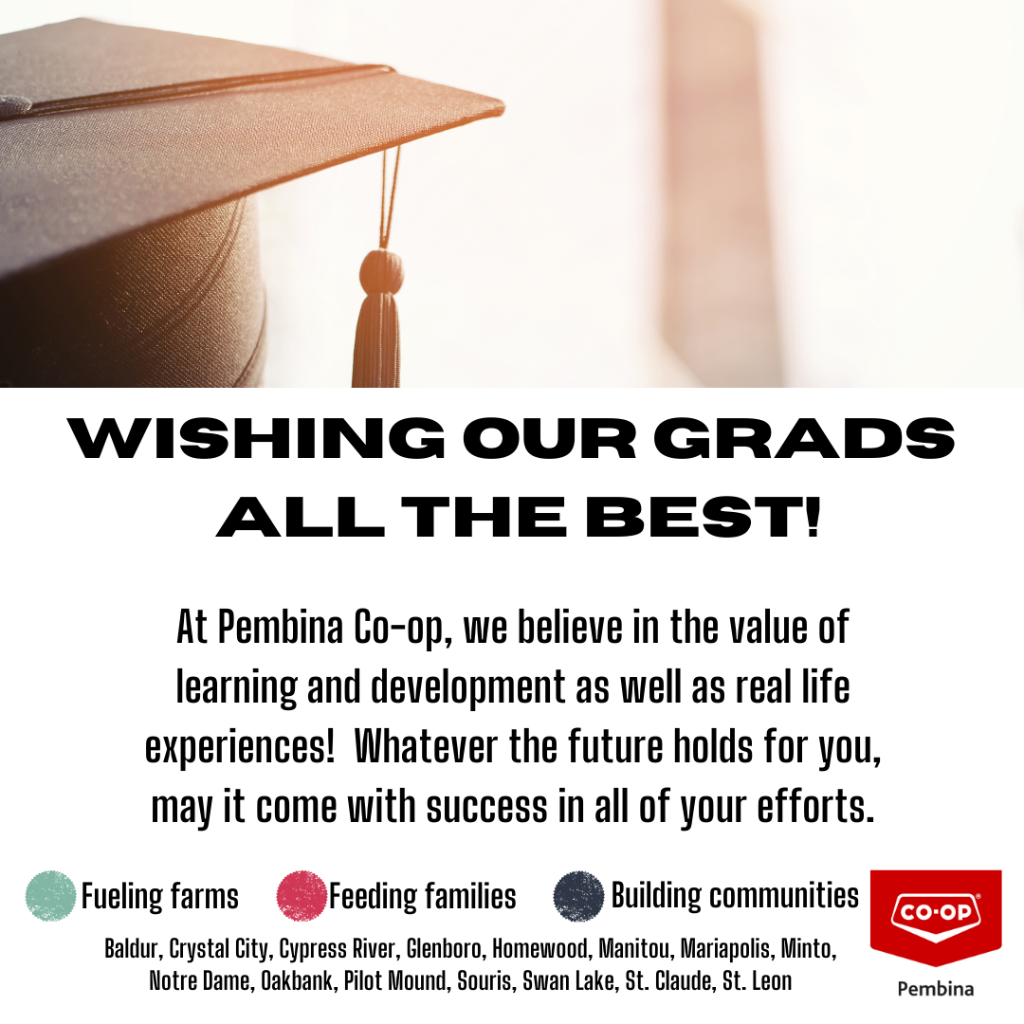 For more information on Pembina Co-op's Scholarship Program — LEARN MORE
Discover more: