BULK Petroleum Office Assistant
Actions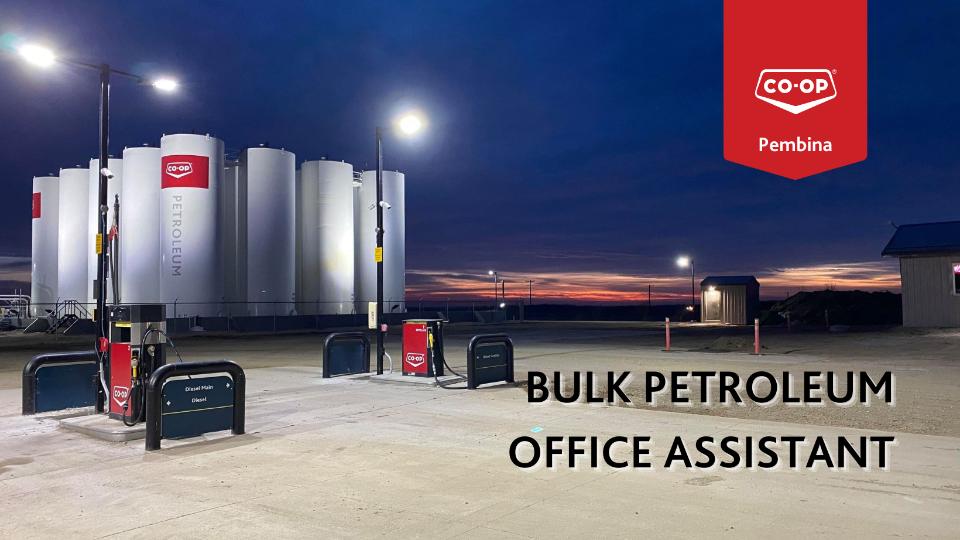 BULK Petroleum Office Assistant
Swan Lake Bulk Petroleum
Hours:
Full-Time TERM position
Description:
TERM Full-Time (approx. March 2023 – September 2024, or return of incumbent)
The successful candidate, under the direction of the Petroleum Manager, will possess strong work ethics, superior customer service and organizational skills, keeping in mind the responsibility to maintain a safe and healthy environment for themselves, their team and our members/customers.

Responsibilities will include (but are not limited to):

Maintaining the BRIC (Bulk Reconciliation and Inventory Control) database;

Providing exceptional customer experience for all inquiries;

Invoicing for both Bulk Petroleum and Cardlock locations;

Assist the Petroleum Manager with daily operations.

Candidate Qualifications:

Valid Class 5 driver's license;

Strong communication and technology skills;

Ability to work efficiently independently, as this position frequently works alone;

Preference may be given to candidates with an understanding of accounting.

---
Pembina Co-op offers a TOTAL REWARDS package, including a competitive wage structure and benefits package with matched pension plan and opportunities for career development with full time positions. If you would like to build your future with an established company that fosters a culture of teamwork and innovation, please apply by clicking below.
At Pembina Co-op, we embrace diversity and inclusion, and we are working to create a workplace that is as diverse as the communities that we serve. We support and provide an environment that allows all to bring their whole selves to work.
---
Our Vision is "To Positively impact our communities"
and we do that through our values of Integrity, Excellence and Responsibility.

Application Deadline:
February 10, 2023