Yard Attendant / Customer Service
Actions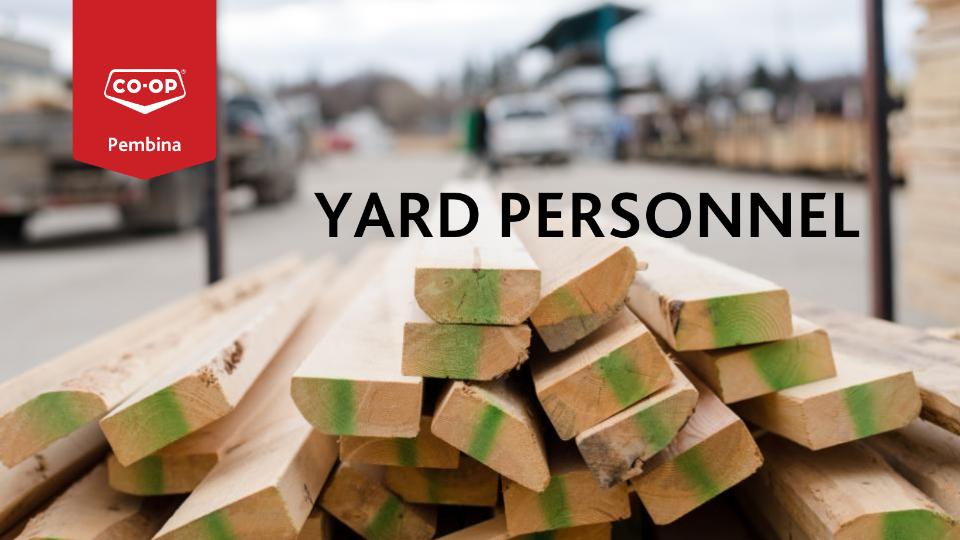 Yard Attendant / Customer Service
Pilot Mound Home Centre
Description:
The successful candidate will possess strong work ethics, superior customer service and organizational skills, keeping in mind the responsibility to maintain a safe and healthy environment for themselves, their team and our members/customers.

This position is trained and utilized for both outdoor lumber customer service and indoor hardware customer service.
Responsibilities will include:

• Operation of mechanical forklift and delivery vehicle;
• Manual lifting and movement of various yard and store products;
• Assisting customers and co-workers, both indoors and outdoors;
• Receiving and stocking inventory.

Candidate Qualifications:

• Previous lumber related experience and/or hardware knowledge is an asset;
• Ability to work efficiently as part of a team as well as independently;
• Must be willing and able to work weekdays, weekends and after hours if necessary to meet customer needs.
** POSITION WILL REMAIN POSTED UNTIL FILLED**
---
Pembina Co-op offers a TOTAL REWARDS package including a competitive salary structure and benefits package with matched pension plan and opportunities for career development with full time positions. Start building your future with an established company that fosters a culture of teamwork and innovation!

At Pembina Co-op, we embrace diversity and inclusion, and we are working to create a workplace that is as diverse as the communities that we serve. We support and provide an environment that allows all to bring their whole selves to work.

---
Our employee experience promise is that you will find success, community, and purpose – You're at home here.

Application Deadline:
February 10, 2023